WE STUMBLE OVER OUR OWN ROOTS OR THEIR LACK
AAACUPUNCTURE, KORDEGARDA GALLERY, WARSAW - CURATOR MIROSŁAW BAŁKA - 06/07.2012
---
The triptych concerns memory and origin – growing, seeking, dying out – lack – roots.
A painting art work done in windows and doors of an uninhibited house at Krakowskie Przedmieście Street 53.
Digging
Digging in the past to be able to create the future. Veins of an immersing hand, a ceased blood circulation.
In each of them flows blood that connects us to our ancestors and their intricating stories. A metaphysical connection exists and its need of touching, feeling is so big. Root-veins – lack of fixing and continuation – how far do you have to stretch your fingers to be able to touch and is there anything to…
Thermometer
There isn't a clear picture, scraps of history don't even compose into an outline of events. A wink of the eye to notice – focus- ing the focal length – the inability.
Lack
A leg, its tendons turning into roots, consciously and incidentally growing with time passing. Above all it's an art work about the lack of a second one, the unseen disability, the non-existence of prothesis's that can lead to efficient functioning.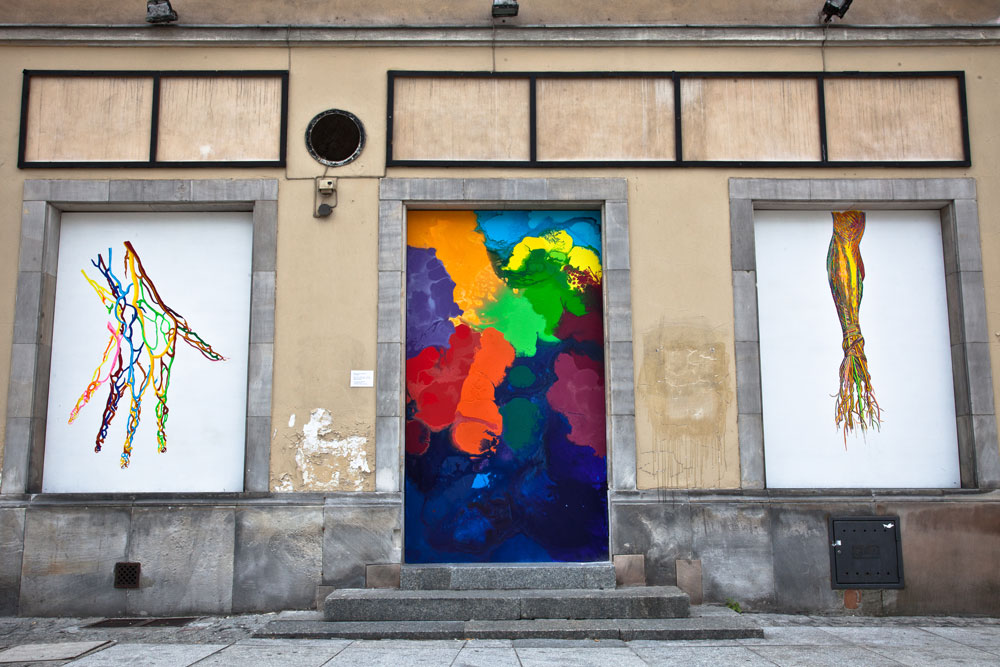 We stump over our own roots or their lack AAAcupuncture, Kordegarda Gallery, Warsaw (curator Mirosław Bałka), 06/07.2012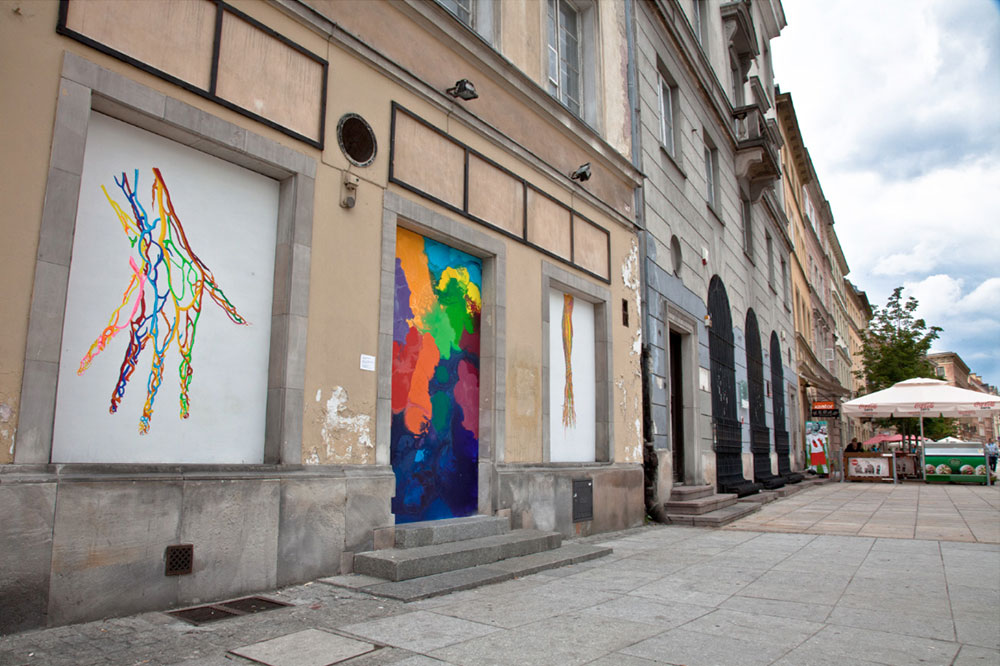 We stump over our own roots or their lack AAAcupuncture, Kordegarda Gallery, Warsaw (curator Mirosław Bałka), 06/07.2012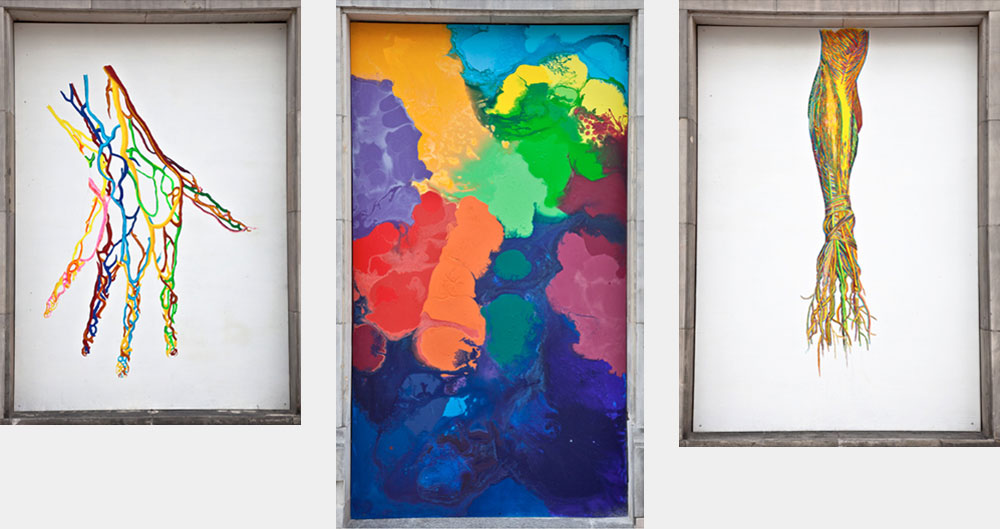 We stump over our own roots or their lack AAAcupuncture, Kordegarda Gallery, Warsaw (curator Mirosław Bałka), 06/07.2012