ART WORK AT THE SPOT OF THE OLD SYNAGOGUE, BWA BIELSKA GALLERY, BIELSKO-BIAŁA,
PARTING (CURATOR LEON TARASEWICZ), 03/04.2012
---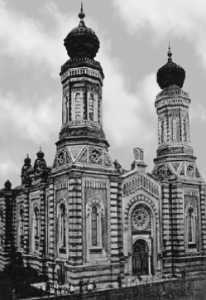 Red-yellow stripes like the ones on the old Synagogue of Bielsko – a symbol of faith, assimilation and variety. Stripes as a measure that marks out the range of memory and the level of oblivion.
Things exist as long as we maintain them in our memory, like the columns holding up the ceiling of the non-existent Synagogue of Bielsko and like Boaz and Jachin in the Temple of Jerusalem.
The row of columns emphasizes the sacredness of this place, divides the space – like an invisible line between wishful reality and the one existing here and now.
The color paint floods it like new floods old, like it floods the oblivion, like the increase of memory erases and selects the remembered.
Our temple is where our house is.
When we loose it – we rebuild it in us from more and more disappearing scraps until with time we don't know if it was reality or a dream, if what we carry inside actually existed or is only a delusion of an eager soul the mind works for.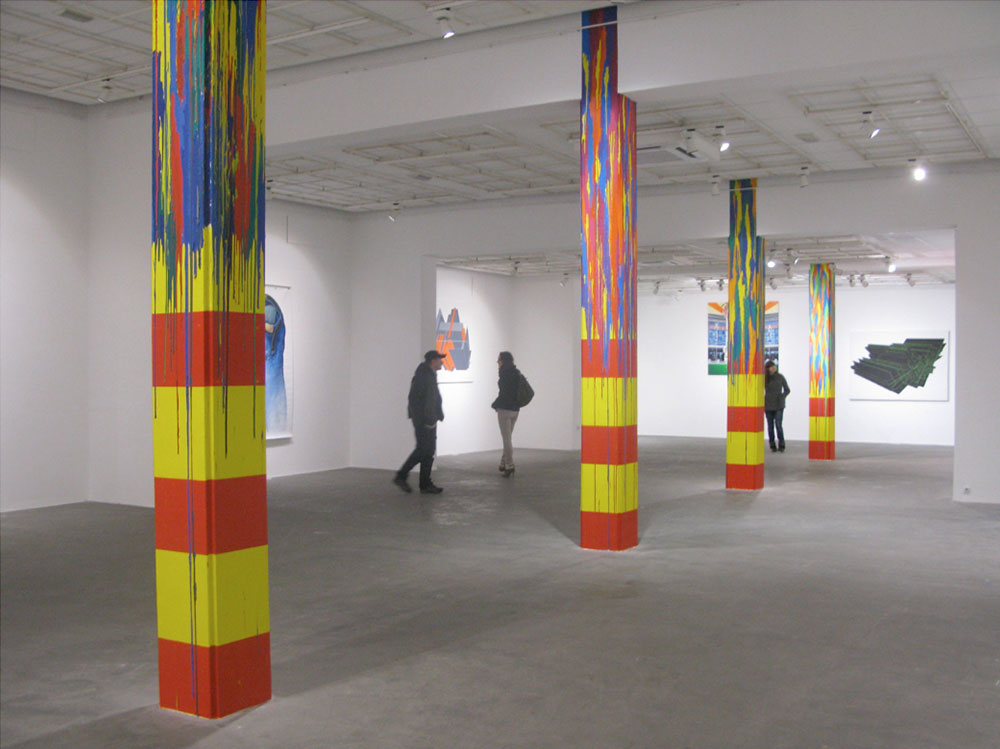 Art work at the spot of the old Synagogue, BWA Bielska Gallery, Bielsko-Biała, Parting (curator Leon Tarasewicz), 03/04.2012
Art work at the spot of the old Synagogue, BWA Bielska Gallery, Bielsko-Biała, Parting (curator Leon Tarasewicz), 03/04.2012