Mechitza. Chajka Grossman
---
16.08.2020, artivist action on the anniversary of the outbreak of the Białystok Ghetto Uprising, Poland.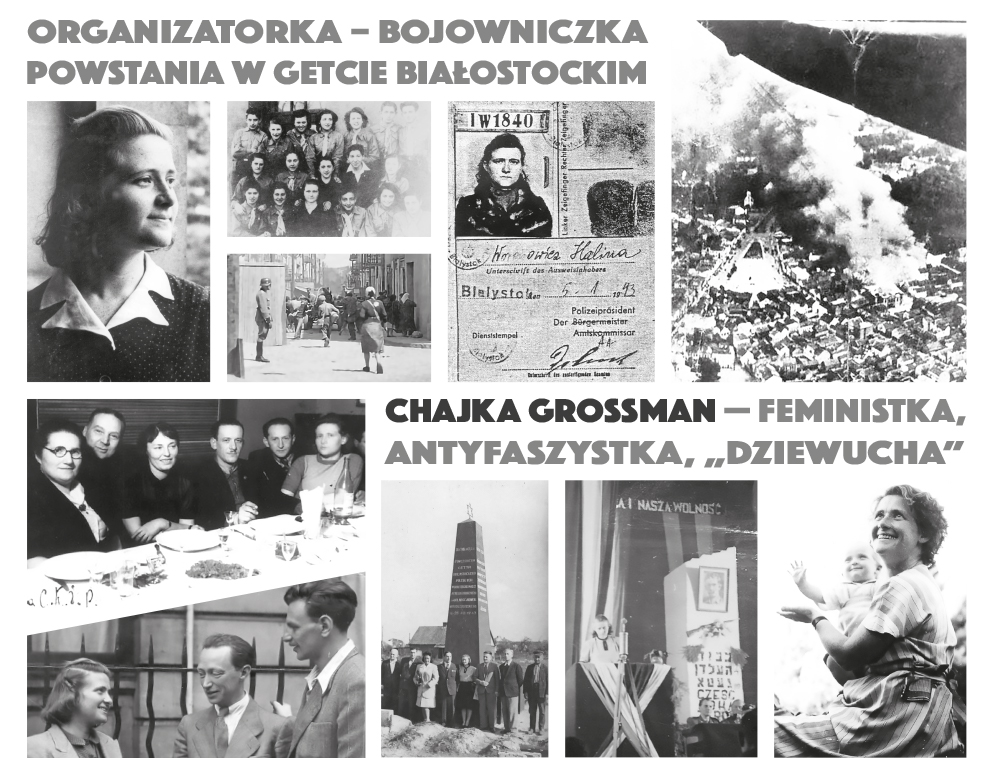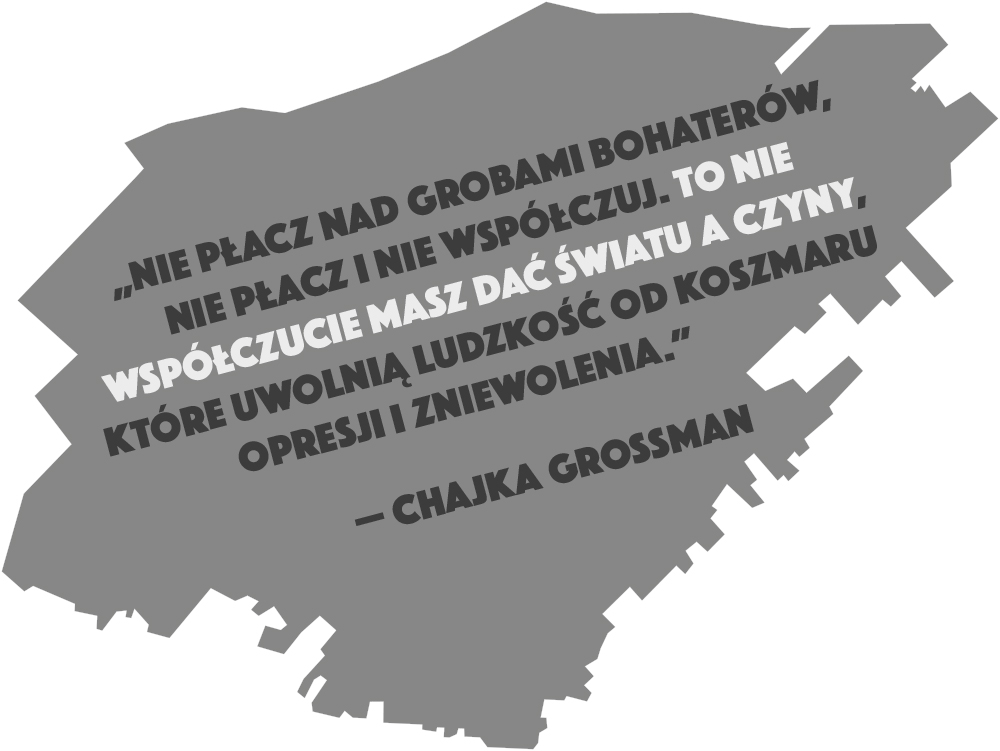 I'd like to share with you this flag/banner project for this year's
77th Anniversary Of The Uprising In The Bialystok Ghetto.
On this occasion I would like to confer her rightful place in history to CHAJKA GROSSMAN – the organizer of and a fighter in the Uprisings in the Vilnius and the Białystok Ghettos.
I restore the voice of one who, as a woman and a member of a minority, has been and is overlooked by history.
Chajka Grossman once said that maybe someone will put three lines about them in the history books. There is not even that much.
CHAJKA GROSSMAN
Her assumed Polish surname during the war was HALINA WORANOWICZ.
- She was a Jewish Pole, born on 20 December 1919 in Białystok.
– She was a member of the Ha Szomer Ha Cair since the age of 11, and eventually became one of its leaders.
– She studied in a prestigious secondary school run by the Tarbut Organization.
– She organized the armed Jewish underground in the occupied territories.
– She was responsible for creating a communication network among the ghettos in Vilnius, Białystok, Warsaw, Częstochowa, Lublin and Grodno (as a liaison officer).
– She was active in uniting various underground groups and organizations in the Białystok Ghetto.
– She played a major role in negotiations with Efraim Barasz (the chairman of the Białystok Judenrat) trying to persuade him to enable underground activity and gain his support for the case.
– She was responsible for contacts with the Aryan side.
– She was the organizer of and a fighter in the Ghetto Uprising in Białystok
– She was an anti-fascist.
She was a co-founder of the Antifascist Committee, whose members were called "lasses"/"dziewuchy" by the Polish underground members.
This was a group of women in Białystok who, between August 1943 and August 1944, helped Jewish survivors to get to guerrilla groups stationed in the nearby forests. The members of the Antifascist Committee also collaborated with German antifascists to obtain ammunition for the underground and guerrilla groups.
– She was a freedom fighter, a member of a guerrilla group herself.
– After the war, she worked in the Central Committee of Polish Jews.
– In 1948 she was awarded with the Order of the Cross of Grunwald.
– In 1948 she emigrated to Israel, where she became a teacher/instructor/secretary and cook in a kibbutz, as well as a mother and politician fighting for the rights of women (including a progressive abortion law), those of children and of the elderly. She was also a member of the trade unions.
– She died in Israel in 1996.